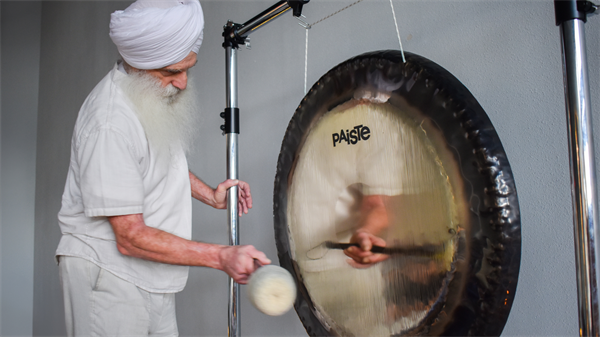 Full Moon Gong Symphony at Body Collective
Are you ready to tap into the power of the full moon and be serenaded by an immersive symphony of multiple gongs, singing bowls and other instruments?
Upon arrival, Grounding Bowls will be placed at the entrance of the room for those who want to soothe their feet with its 7000+ nerve endings.
You can then join your teachers as Gurudhan provides astrology messages and an 11-minute Kundalini meditation (which can include stillness or movement and sometimes chanting).
Afterward, take some time to settle into deep relaxation with four gongs located in each corner of the room, plus additional singing bowls and chimes that complete the experience.
The majority of this event will be a long lay down relaxation session within powerful energy of the full moon's vibration.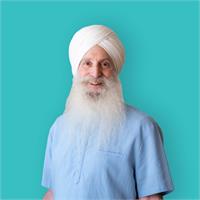 Gurudhan Khalsa
Meet your host
Gurudhan has been practicing and teaching Kundalini yoga since 1971.
Emphasis is placed on explaining the physiological effects of Kundalini energy based on ancient Chinese traditional energy meridian lines and points as well as how breath technology effects our nerves and glands.
Gurudhan has taught Kundalini yoga in these cities:
New York City 1971 - 1997
Los Angeles 1998 - 2012
Austin 2013 - Present
His Kundalini classes will provide a strong physical workout, an opportunity to "deep relax" afterward, and a meditation at the end of class to elevate the soul.
CERTIFICATIONS
TEACHING STYLES
A little glimpse into
who we are