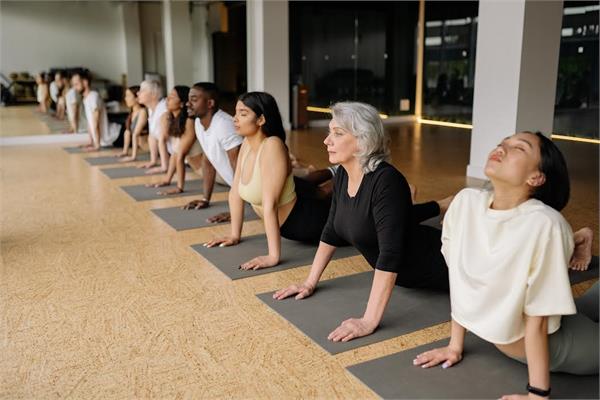 Yoga for Dismantling People Pleasing at
Being embodied can't happen when we are so focused on pleasing someone else, i.e. people pleasing. People pleasing is the learned messaging that another's needs are more important than our own. And what can happen over time as we engage in people pleasing habits is that we lose ourselves.
This is a practice that will disrupt ingrained patterns of reacting to another without an understanding of our own needs. In learning not to consider what another wants or, say, thinking about that metaphorical gold star we desire from a yoga instructor or the room, we can better center ourselves. What does my body want is a very different question than what will people think of me?
Yoga is a place where we can uncover the messages of what our body wants. To move in a way that feels good to your body is the foundation of embodiment and pleasure. So when we turn off the messaging that makes us feel small, when we stop apologizing for our body taking up space, when we don't disregard our needs for someone else's we can hear more clearly the messages of what our body wants. We can't be embodied if we don't understand our body.
This yoga class will offer trauma informed functional movement, breathwork, skills for self-regulation and an understanding that yoga exists off the mat. No experience necessary.
The class is offered on a sliding scale. Please select one of the three ticket prices.
Miranda Wylie
Meet your host
Miranda Wylie is a trauma informed yoga teacher who facilitates classes that are inclusive and celebrate body diversity. For 11 years, Miranda served as an emcee, producer and doula of stories for a storytelling show about sex and gender identity. She has been the person on the stage talking taboos, taking risks, facilitating inclusion in entertainment and most importantly asking people to trust her that when they step into the spotlight and share their story they won't regret it.

CERTIFICATIONS
TEACHING STYLES
Trama Informed Yoga
Functional Movement
Vinyasa
A little glimpse into
who we are