Releasing the Past: Healing the Emotional Body with Mehtab and Guru Karam at Online
About the workshop
The yogis say each person brings with them into their lifetime the scars from childhood or past lives called samskaras that can manifest as blocks or challenges in our lives. Until the past is cleared, we run on old scripts, unhealthy habits and reactive emotions that sabotage our happiness.
Using the transformational practice of Kundalini Yoga kriyas and meditations, Mehtab and Guru Karam (Laura) will create a space for you to release old past patterns to clear your emotional body so you can fulfill your life's purpose. A deeply relaxing and powerful class open to everyone.
Sunday
Sep 26, 2021 - Sep 26, 2021
01:00 pm - 03:00 pm

at Online
EVENT ENDED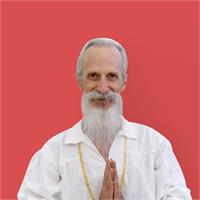 Mehtab is a life-long practitioner of Kundalini Yoga, a Vedic Astrologer, and an internationally renowned Gong teacher. He leads Kundalini Yoga teacher trainings in North America, conducts gong trainings in the US, South America, Europe, Asia and Australia, and guides spiritual seekers world-wide using the ancient tools of Vedic astrology.
CERTIFICATIONS
KRI Lead Kundalini Yoga Teacher Trainer
500-Hour ERYT Yoga Alliance
Vedic Astrologer
Master Gong Teacher
TEACHING STYLES
WORKSHOP STYLES
Kundalini Yoga Teacher Training, Level 1 and Level2
21 Stages of Meditation
Gong Trainings Level 1 and 2
Gong Therapy
Gong Nidra