Magic and Mystery of the Gong at Westgate
About the workshop
Join Mehtab for an in-depth exploration of using the Gong as a sacred sound instrument for healing and transformation. In this interactive workshop, you will:
• Hear the story of the Gong throughout history and its role in healing, prophecy, and life transitions.
• Discover the unique sound of the Gong and how it affects your body, mind, and soul.
• Experience the different effects of many different gong frequencies. • Learn about how gongs are made.
• Discover the relationship between Gongs and Yoga.
• Enjoy the sound of several gongs played in different healing sequences.
• Take a journey through the chakras with the Gong.
Mehtab Benton is the originator of Gong Yoga and the author of the books Gong Yoga, Teaching Gong Yoga and Gong Therapy. He has taught Gong training courses in over 20 countries, participated in making gongs, and designed a line of gong mallets used in therapeutic applications. Mehtab has practiced and taught yoga for 45 years and trained hundreds of yoga teachers with his wife Laura. They share their home in Austin Texas with fifty Gongs.
Friday
Jul 9, 2021 - Jul 9, 2021
07:00 pm - 08:30 pm

at Westgate
EVENT ENDED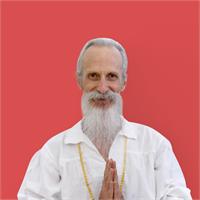 Mehtab is a life-long practitioner of Kundalini Yoga, a Vedic Astrologer, and an internationally renowned Gong teacher. He leads Kundalini Yoga teacher trainings in North America, conducts gong trainings in the US, South America, Europe, Asia and Australia, and guides spiritual seekers world-wide using the ancient tools of Vedic astrology.
CERTIFICATIONS
KRI Lead Kundalini Yoga Teacher Trainer
500-Hour ERYT Yoga Alliance
Vedic Astrologer
Master Gong Teacher
TEACHING STYLES
WORKSHOP STYLES
Kundalini Yoga Teacher Training, Level 1 and Level2
21 Stages of Meditation
Gong Trainings Level 1 and 2
Gong Therapy
Gong Nidra