Soulful Sunday Sound Bath at Westgate
About the workshop
Lay back and relax as a planetary tuned gong, large crystal bowls, Tibetan bowls and other instruments are played to create a vibrational, healing experience that resonates with every cell in the body, leaving you feeling completely rejuvenated. These instruments put you in a state of deep relaxation, work to clear the subconscious, calm the mind, and activate your body's natural healing systems.
-
Bring a yoga mat, pillow, light blanket and something to cover your eyes to make the experience more immersive.
Sunday
Jul 25, 2021 - Jul 25, 2021
02:00 pm - 03:00 pm

at Westgate
EVENT ENDED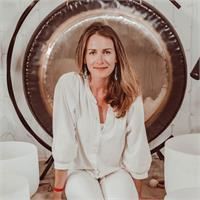 Having attended a sound bath on a whim, Danielle had such a profound experience, she started attending weekly. Fast forward to several months later, she noticed how feeling good, that often, positively impacted the landscape of her perceived reality. Everything just felt BETTER. Desiring to share what she had been given, she became a certified sound healer in 2017. Danielle feels incredibly lucky to have accidentally fallen on this path. Holding space and co-creating conscious community is truly her passion.