How to Play the Gong at Westgate
About the workshop
This weekend course in the basics of gong playing is for yoga students, sound healers, and therapists who have little or no experience in playing the gong. In this practical course with personal instruction from Mehtab and Laura Benton, you will begin your journey to become a gong player. You will learn and practice playing several different gongs as you learn the following:
• Basic mallet and striking techniques
• The primary playing areas of the Gong
• Playing positions for the Gong
• Elementary playing sequences
• Controlling volume and experiencing rhythm
• Choosing and taking care of your Gong
This is a hands-on course in which you will experience and be able to play the Gong by end of the day.
Saturday and Sunday 12-5pm. Registration cost pays for both days, $295.
Mehtab Benton is the originator of Gong Yoga and the author of the books Gong Yoga, Teaching Gong Yoga and Gong Therapy. He has taught Gong training courses in over 20 countries, participated in making gongs, and designed a line of gong mallets used in therapeutic applications. Mehtab has practiced and taught yoga for 45 years and trained hundreds of yoga teachers with his wife Laura. They share their home in Austin Texas with fifty Gongs.
Saturday
Jul 10, 2021 - Jul 11, 2021
12:00 pm - 05:00 pm

at Westgate
EVENT ENDED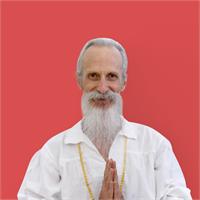 Mehtab is a life-long practitioner of Kundalini Yoga, a Vedic Astrologer, and an internationally renowned Gong teacher. He leads Kundalini Yoga teacher trainings in North America, conducts gong trainings in the US, South America, Europe, Asia and Australia, and guides spiritual seekers world-wide using the ancient tools of Vedic astrology.
CERTIFICATIONS
KRI Lead Kundalini Yoga Teacher Trainer
500-Hour ERYT Yoga Alliance
Vedic Astrologer
Master Gong Teacher
TEACHING STYLES
WORKSHOP STYLES
Kundalini Yoga Teacher Training, Level 1 and Level2
21 Stages of Meditation
Gong Trainings Level 1 and 2
Gong Therapy
Gong Nidra