(In Person) Crystals, Gemstones, Yoga & Astrology at Cedar Park
About the workshop
The Healing Power of Crystals and Gemstones:
In Yoga, Astrology and Ayurveda
This training is based on the ancient use of gemstones according to the Vedic traditions of astrology, yoga, and ayurveda
You will learn the guidelines for using and wearing gems in rings, malas, and pendants, as well as other techniques, including gem infusions and placements, for healing and transformation.
In this workshop we will explore the healing properties of over 30 precious, semi-precious, and quartz stones according to the ancient sciences of yoga, ayurveda and Vedic astrology.
In this weekend workshop, you will:
Learn how chakras benefit from the use of specific gemstones, and how to use them through guided visualizations, affirmations, and meditations.
Discover how to use gemstones according to the astrological signs of the Sun and Moon according to Vedic astrology.
Find out which gemstones are used in Ayurvedic healing and for common ailments according to your basic constitution (dosha).
Learn the best time and days to use your crystals and gemstones according to astrology.
See and examine commonly used crystals and gemstones along with suggestions on selecting and using them.
Receive a personal gemstone prescription and recommendation for you based on your birth date!
The course is suitable for yoga teachers and students, astrologers, sound healers, energy workers, and for everyone practicing alternative and complementary medicine.
Workshop fee $75
Teachers:
Mehtab Benton is the author of multiple books on yoga and astrology, as well as being a senior Kundalini Yoga teacher trainer, advanced certified Vedic Astrologer, and trained Vedic Gem Therapist.
Laura Benton is a yoga teacher trainer, certified Ayurvedic Healthcare Practitioner, and trained Clinical Hypnotherapist.
Saturday
Jun 12, 2021 - Jun 12, 2021
01:00 pm - 05:00 pm

at Cedar Park
EVENT ENDED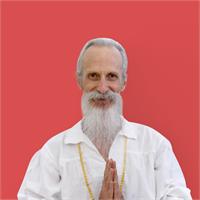 Mehtab is a life-long practitioner of Kundalini Yoga, a Vedic Astrologer, and an internationally renowned Gong teacher. He leads Kundalini Yoga teacher trainings in North America, conducts gong trainings in the US, South America, Europe, Asia and Australia, and guides spiritual seekers world-wide using the ancient tools of Vedic astrology.
CERTIFICATIONS
KRI Lead Kundalini Yoga Teacher Trainer
500-Hour ERYT Yoga Alliance
Vedic Astrologer
Master Gong Teacher
TEACHING STYLES
WORKSHOP STYLES
Kundalini Yoga Teacher Training, Level 1 and Level2
21 Stages of Meditation
Gong Trainings Level 1 and 2
Gong Therapy
Gong Nidra