Say hello to some of the top
instructors in the country
Winnie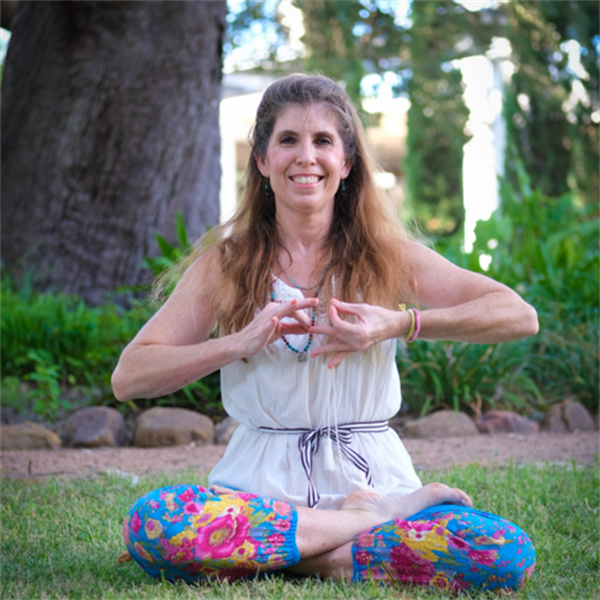 Sat Nam, peace and light to all beings, may we all be kind and loving, build people up, spread the light. Sharing yoga is a gift. Yoga has so much to offer. there is always a story to unfold in a yoga practice. we observe the story within and around. letting go of judgment, fear, anxiety, bringing into the light, calm, peace, and happiness. CERTIFICATIONS ERYT200 RYT500 Hatha Yoga IKTA300 Kundalini Yoga Gong Yoga with Mehtab Benton Healing Trauma with Yoga with Yoga W... read more
Tina K.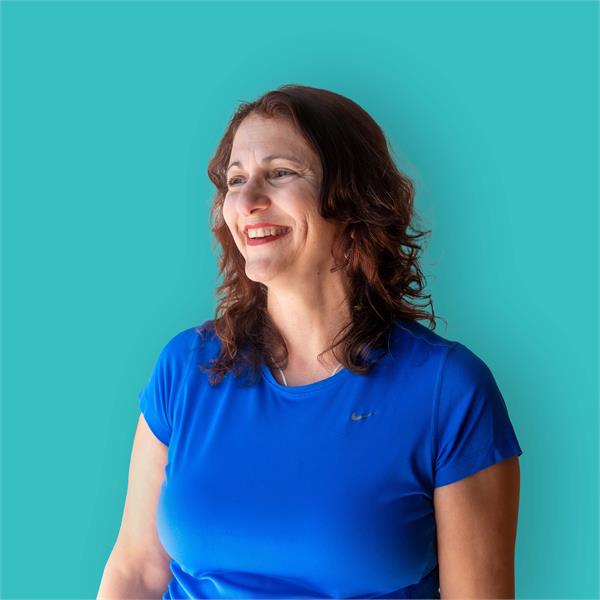 Tiffany A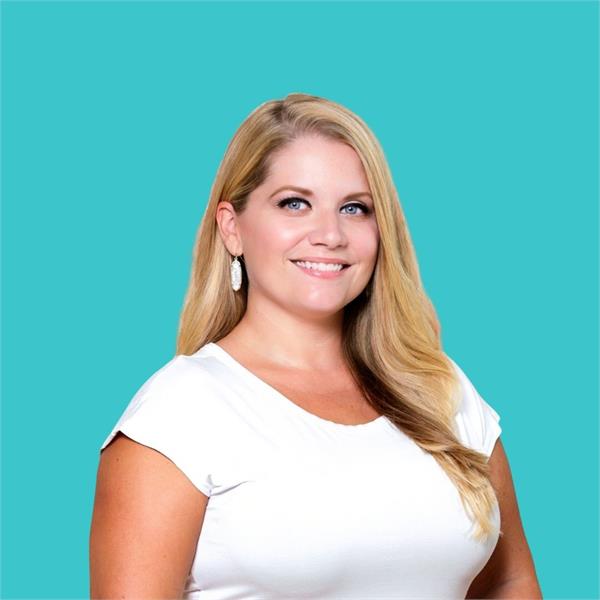 I discovered the practice on the free day of yoga 2005 and my life changed forever. Yoga taught me how to love myself through all aspects of life. My classes have a fun, creative, heart-centered focus where students are encouraged to laugh and play while challenging themselves in their asana. When we have fun during the practice, we are able to remain present in the space we are in, and breathe. CERTIFICATIONS RYT 200 Shiva Rea, Tending Scared Fire Mathew Sweeney, ... read more
Theresa W
Terri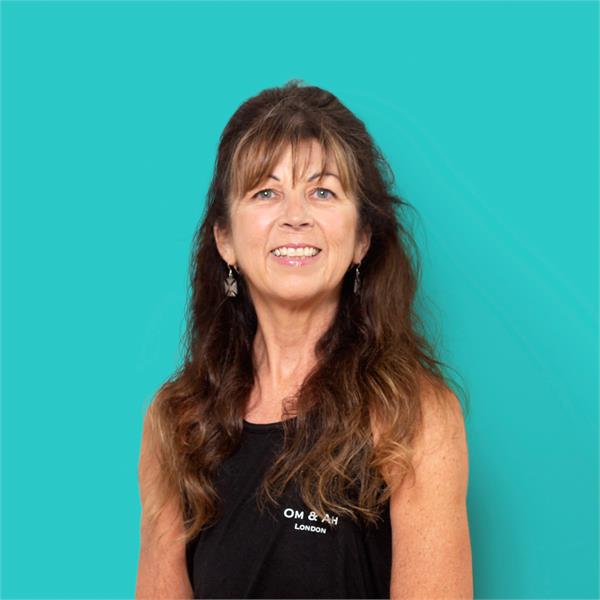 I have been an endurance athlete most of my life. After several overuse injuries I knew I needed more "balance" and I began taking yoga classes while I was living in Germany. I was able to attend David Swenson's Level 1 teacher training in the Netherlands in 2010 and I was hooked. I've had the privilege of studying with both David & Tim Miller. CERTIFICATIONS Kripalu Yoga Teacher Training 200-hour Ashtanga Yoga Teacher training, 200 hr AshtangaYoga(Lev 1&2),Davi... read more
Tej Arvind
Tej Arvind has a dynamic background of both Kundalini and Hatha yoga. She uses Vedic Astrology to design classes for the energetics of the day and enjoys incorporating yogic techniques such as mudras, mantras, breath work, and meditation. Plus, students will enjoy listening to the healing sounds of the gong at the end of each class. CERTIFICATIONS Level 1 & 2 Kundalini 500-Hour Hatha Gong Yoga Trainer Astrology Yoga Trainer iRest Yoga Nidra - Level 1 AND Yoga Ther... read more
Tammy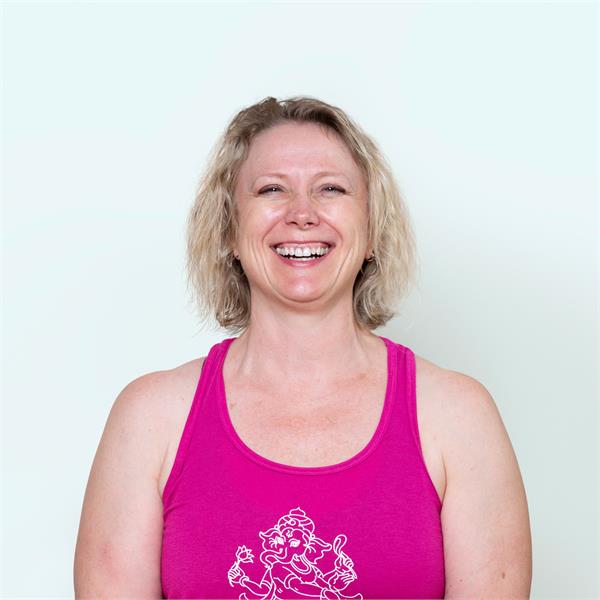 Siri Bahadur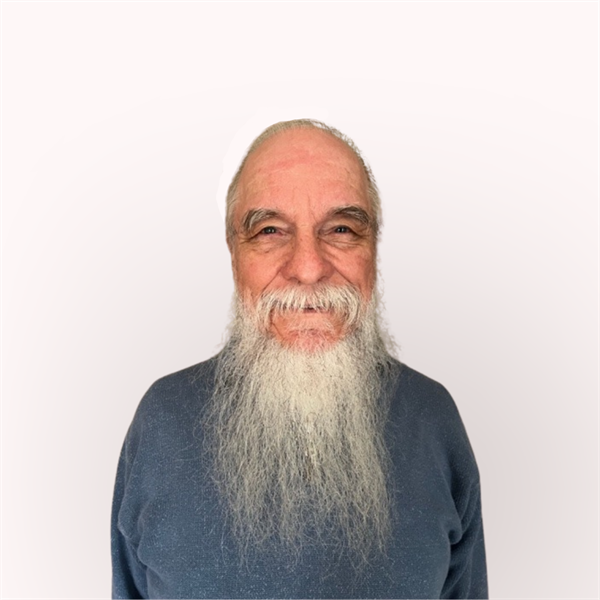 Siri Bahadur began his practice of Kundalini Yoga in 1974 and has found the art and science of this style of yoga to be one of constant unfolding discovery. His passion is sharing by teaching, fed by the Kundalini premise of realizing the conscious mindset of the possible human. Breath, movement, and sacred sound are staples in his classes. CERTIFICATIONS Kundalini Teacher 500-hour Certification Kundalini Level Three Certification Kundalini Level One Certified Teacher T... read more
Sirgun Kaur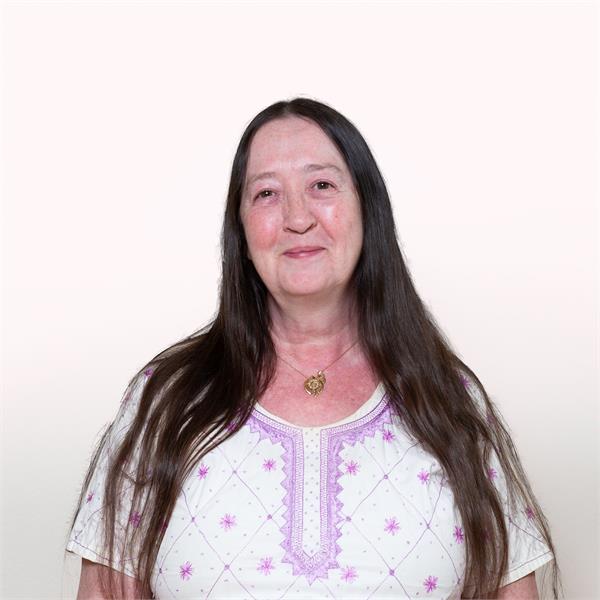 An Austin native, Sirgun begin practicing yoga since 1972, and then began teaching at Yoga Yoga after completing the 200hour Kundalini Yoga Teacher training, along with her husband, in 2005. She went on to complete the 500 hour Kundalini training, 500 hour Hatha Yoga Teacher training, Relax and Renew training (restorative), with Judith Lasater, Gong training with Mehtab, multiple Kundalini trainings with Gurucharan Khalsa, Prenatal training with Leslie Lytle, Level 1 Yoga The... read more
Sera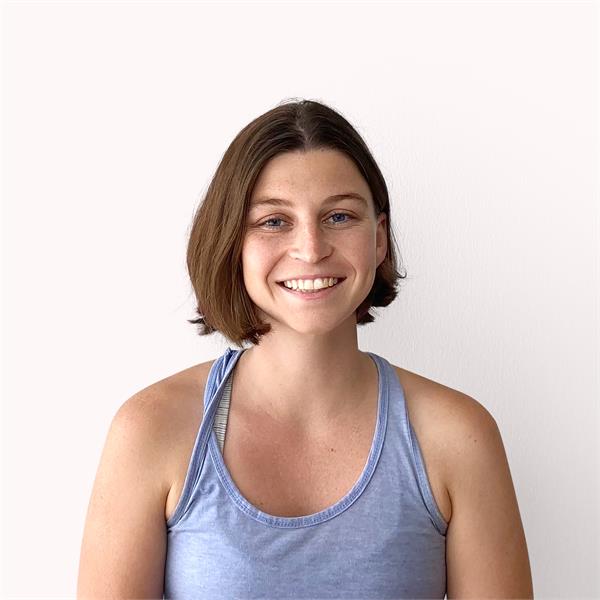 Sera Simpson began studying yoga in 2017 at the Esther Vexler yoga school in Texas. Through the course of the year she had in-depth training on posturing and asanas. Having been introduced to Ashtanga at the training she dedicated herself to the practice, and decided to study it in Mysore, India in 2019. She studied adjustments and the Ashtanga series under her teacher Surya Vatsa. While in India she was also trained in Pranayama and Meditation by her teacher Shashie Kumar.... read more
Sean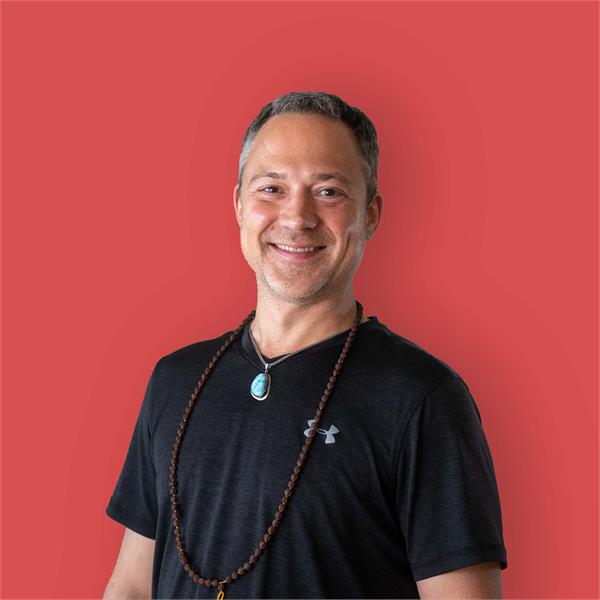 Sean enjoys bringing a positive impact to the lives of others. He appreciates most types of yoga and is interested in most subjects pertaining to yoga. CERTIFICATIONS Hatha-vinyasa 200 hour teacher training program Kundalini 200 hour teacher training program through KRI TEACHING STYLES Hatha Vinyasa Kundalini Chair yoga Gentle ... read more
ScottieO Sarah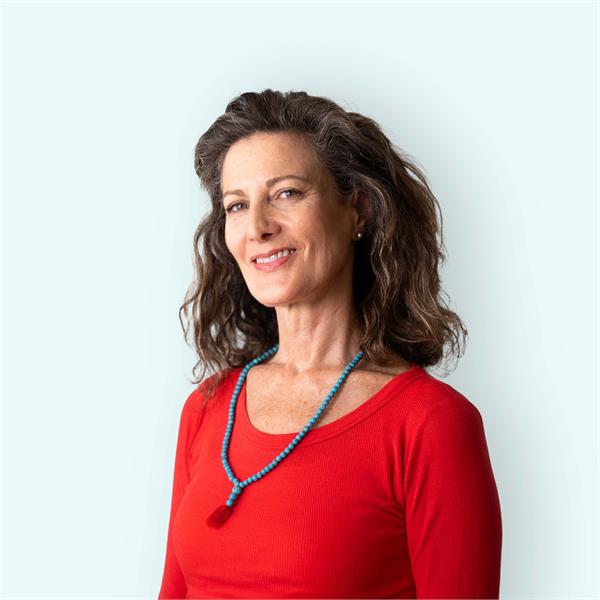 Rebecca E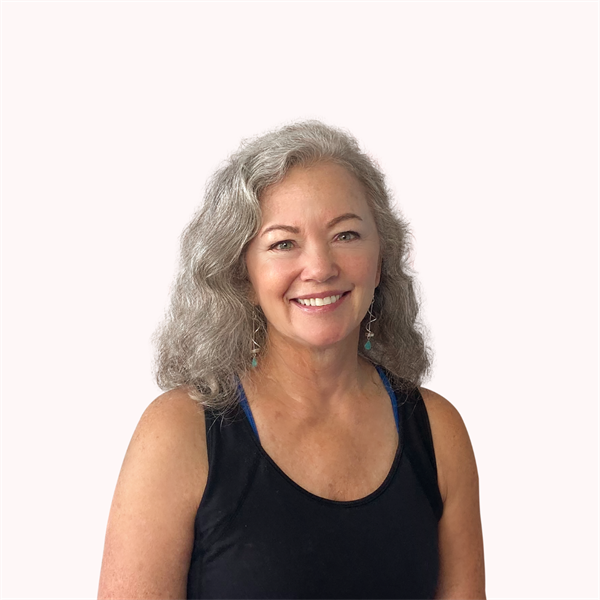 Rebecca offers Hatha, Kundalini, and Yin classes. Kundalini is one of her favorite styles of yoga. It combines movement, pranayam, and mudra with sound and meditation for a truly transformational experience. Kundalini supports the mind and guides the body toward emotional well-being, mental clarity and stress relief. Sharing this experience with students is such a joy. Students are amazed at how they feel after just one class! As Yogi Bhajan said: "Yoga is the science ... read more
Melanie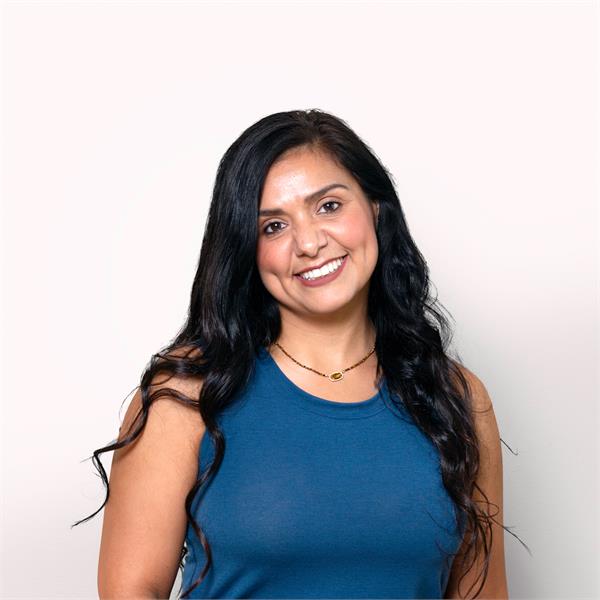 Melanie is a certified yoga instructor, active runner and a P.E. instructor for grades K-5th. She is a wife and mother of 2 kids. She completed her yoga teacher training in 2014, at Flow Yoga with Kat McCool and Erinn Lewis, and began sharing her love and passion for yoga. After being an avid marathoner for many years, Melanie dedicated her training to yoga while recovering from a running injury. Yoga helped her feel strong and confident. She found that yoga helped her core ... read more
Liz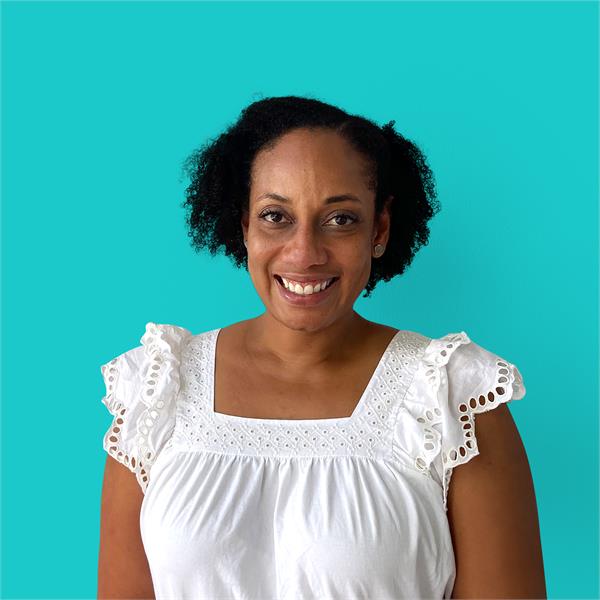 Laura F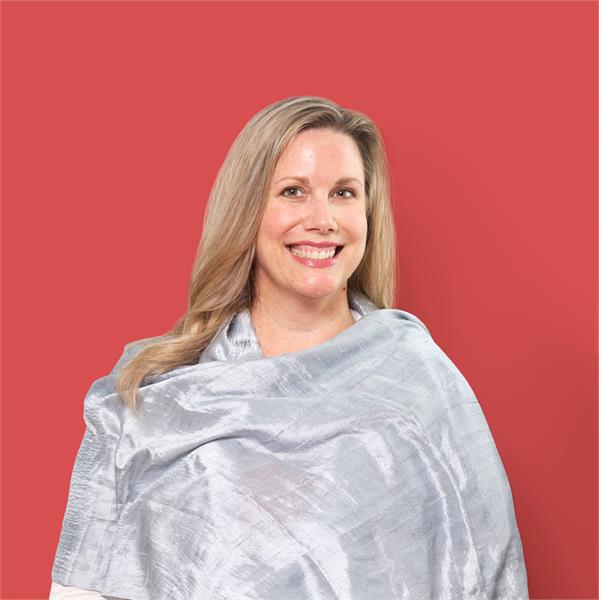 Laura has been a student of yoga for over 20 years and is a registered RYT500 and YACEP (continuing education provider) with Yoga Alliance. She specializes in hatha yoga, yin yoga, stress management, restorative yoga and deep relaxation (iRest yoga nidra). CERTIFICATIONS RYT500 YACEP TEACHING STYLES Hatha Yoga Yin iRest Yoga Nidra Hatha Yoga Hatha Yoga - Restorative WORKSHOP STYLES Yin Stress Management / Deep Relaxation / Yoga Nidra ... read more
Kimberly W
Kimberly is an E-RYT 500 certified yoga instructor. As an actor in NYC, she used the Ashtanga Primary series for warm-up before every stage performance. Yoga was, for her, the key to breath support and presence. So in 2002, she began her journey as a teacher. Kimberly holds a lighthearted space, focusing on breath, alignment, and self inquiry. CERTIFICATIONS E-RYT 500 TEACHING STYLES Hatha Hatha Flow Yoga For Stress Management WORKSHOP STYLES Yoga For Grief ... read more
Kim-Jamy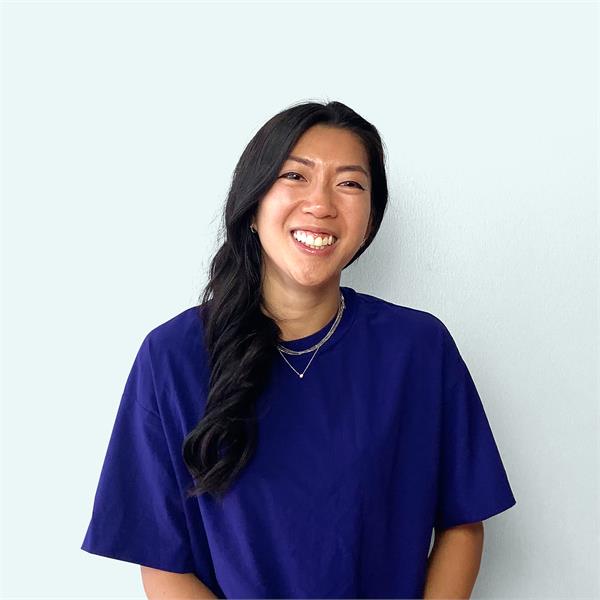 Kewal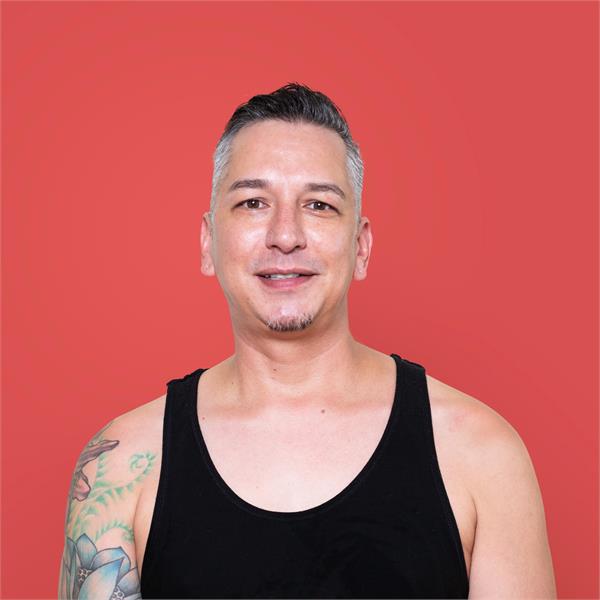 Kelly B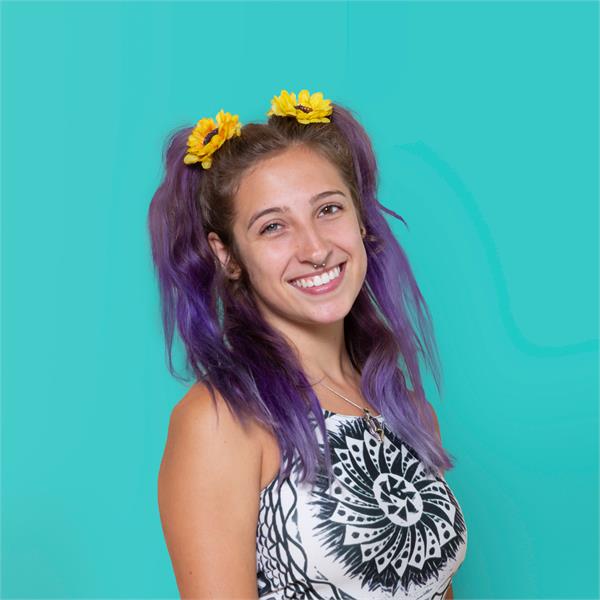 Come tune into your breath, unite your mind, body, and spirit, and have fun while doing it! Kelly's classes are accessible to all levels and her calm voice will guide you out of your ego and into the present moment. She seamlessly intertwines western anatomy, yogic philosophy, pranayama, and meditation to create a holistically nourishing experience. CERTIFICATIONS 200 hr Vinyasa Training AFAA Group Fitness Certification CPR & First Aid TEACHING STYLES Vinyasa ... read more
Katelyn
Josie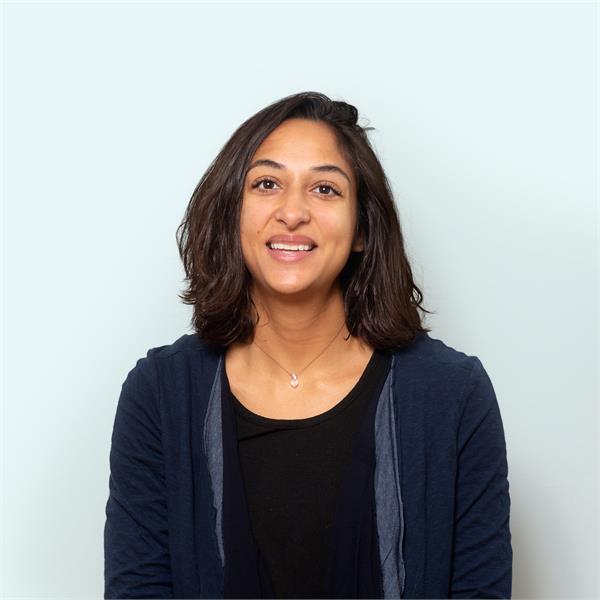 Josie began practicing yoga to regain freedom and flexibility after an extensive spinal fusion surgery due to scoliosis. Each time you step on your mat she hopes that you are ignited to an awareness of your divine potential. Come to class ready to sweat, empower your body, and restore your mind. CERTIFICATIONS 200hr Power Vinyasa LIVE LOVE TEACH TEACHING STYLES Power Vinyasa Slow Flow Yin + Restorative ... read more
Jennifer P. Jai Akasha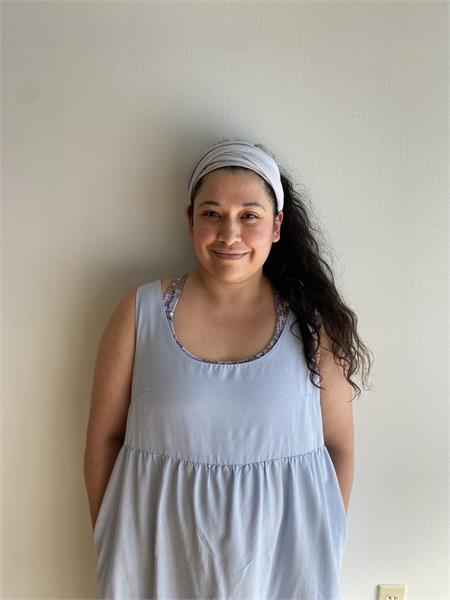 Jackie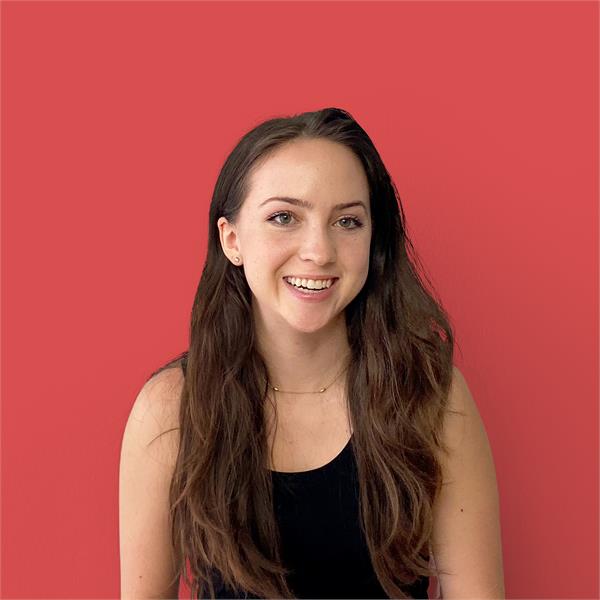 Gurudhan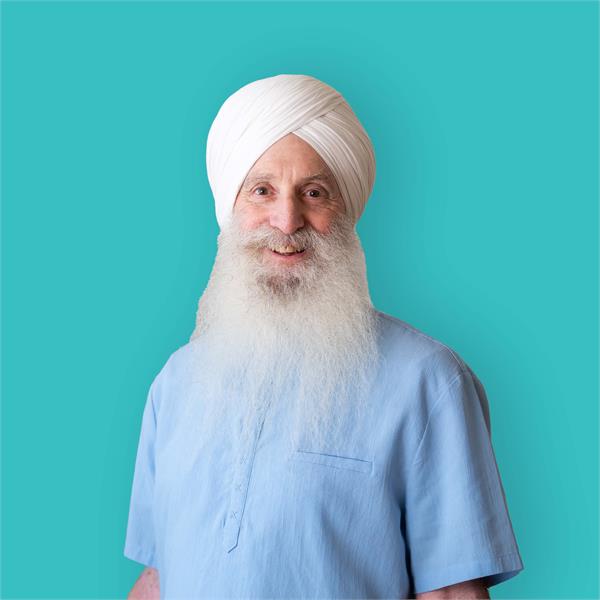 Gurudhan has been practicing and teaching Kundalini yoga since 1971. Emphasis is placed on explaining the physiological effects of Kundalini energy based on ancient Chinese traditional energy meridian lines and points as well as how breath technology effects our nerves and glands. Gurudhan has taught Kundalini yoga in these cities: New York City 1971 - 1997 Los Angeles 1998 - 2012 Austin 2013 - Present His Kundalini classes will provide a strong physical workout, an opp... read more
Guru Karam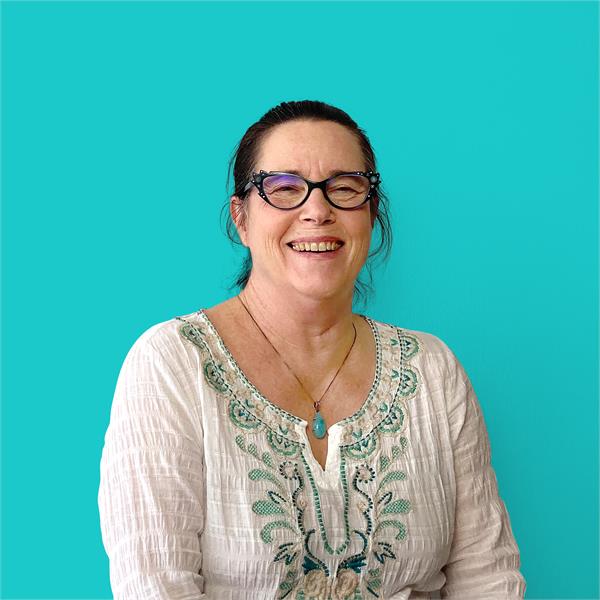 Guru Karam took her first yoga class in 1972 and began teaching yoga in 1992. She currently teaches Kundalini Yoga as taught by Yogi Bhajan but has been trained in and taught Hatha and Ashtanga Yoga as well. She is a Lead Teacher Trainer in Kundalini Yoga and teaches Level 1 and Level 2 teacher trainings. She also loves the gong, cats, and Mehtab. CERTIFICATIONS Kundalini Yoga, Level 1 and Level 2 Lead Teacher Trainer APRN, Clincal Nurse Specialist, Adult Health and Gero... read more
Grace Gina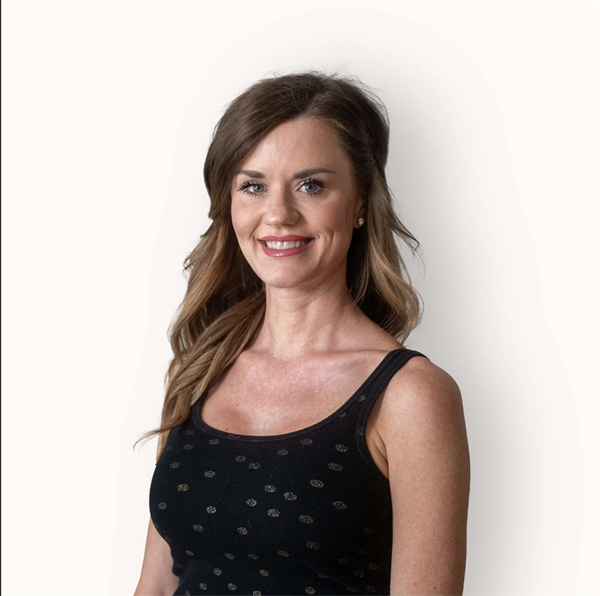 I grew up in Tyler, TX and have lived in Austin since 2000. I attended the University of Texas at Austin where I received my Bachelor of Science and Business Foundations Degree. In 2012 I received my 200 hour certification to teach Yoga and after many years completed my 500 hour certification. CERTIFICATIONS 200 Hour Certification 500 Hour Certification TEACHING STYLES Hatha* Hatha Hatha Flow Vinyasa ... read more
Gil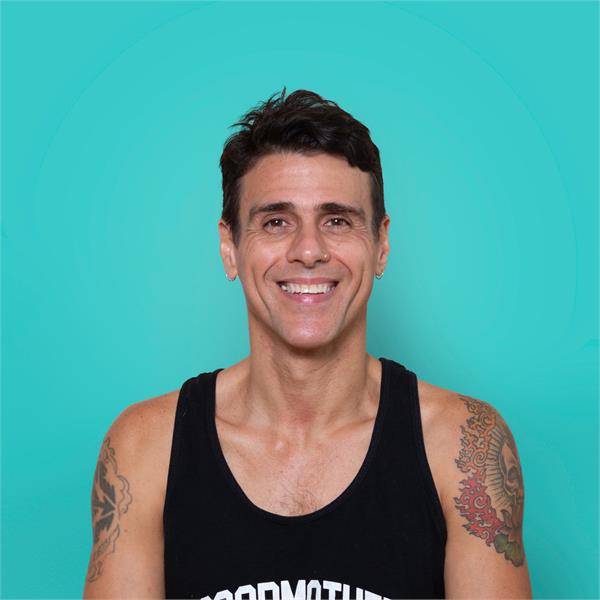 Gemma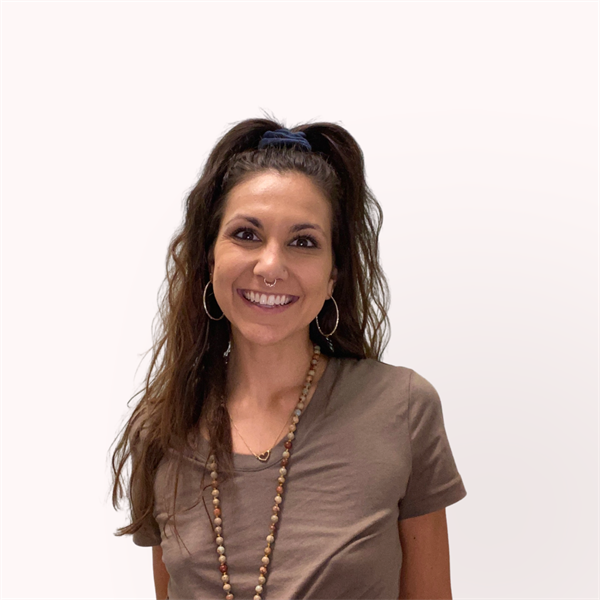 Gabriel Nohra
Gabby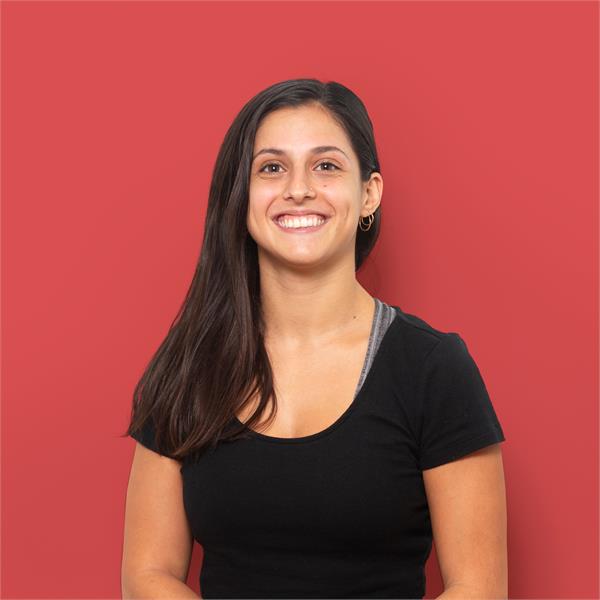 Gabby is a South Carolina native who moved to Austin like all the millennials are doing these days. She teaches 7 classes a week at Flow Yoga. Her favorite styles are flow, vinyasa, and power. You can expect to be challenged in her class and rewarded with a nice, long, meditative Savasana. Say hi if you see her in the studio! CERTIFICATIONS 200 HR RYT TEACHING STYLES Hatha Flow Vinyasa Power WORKSHOP STYLES Back to Basics Intro to Inversions ... read more
Freedom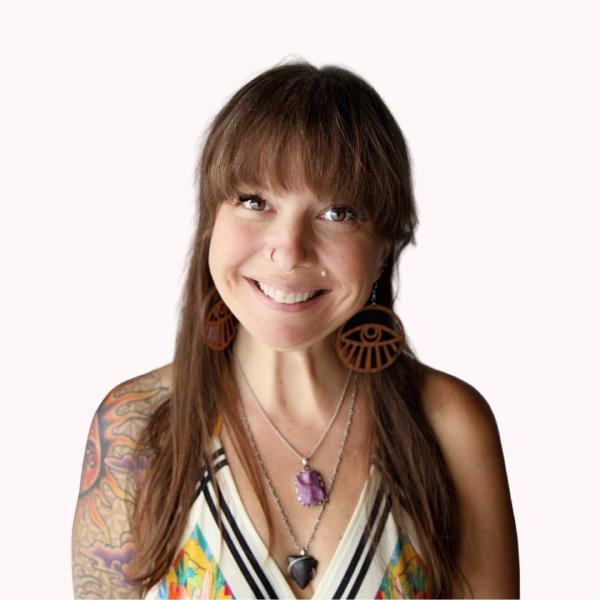 Fennis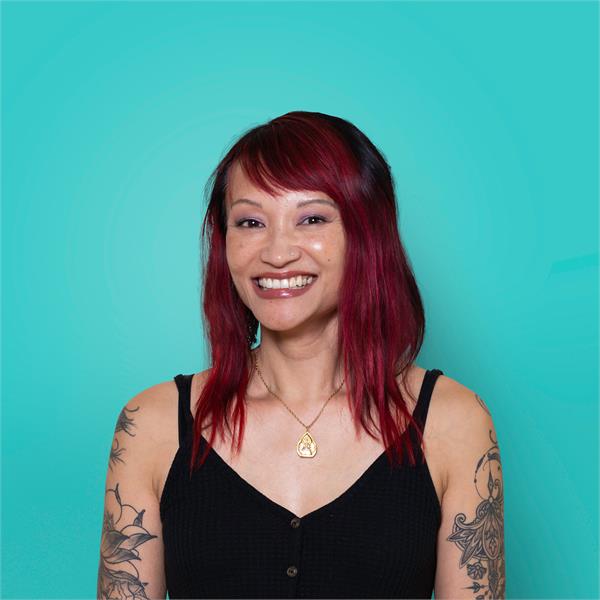 Fennis is a yoga teacher and owner of Flow Yoga. A classically trained musician and at one point she dreamt about becoming a rock star. Instead she began a career in human rights. Now she's leading more of the quiet life, believing that change starts from within. She's working to help build a community based on peace, compassion, and wellness. CERTIFICATIONS 500 RYT 50 Yin YTT TEACHING STYLES Yin Hatha Flow ... read more
Ellie Devon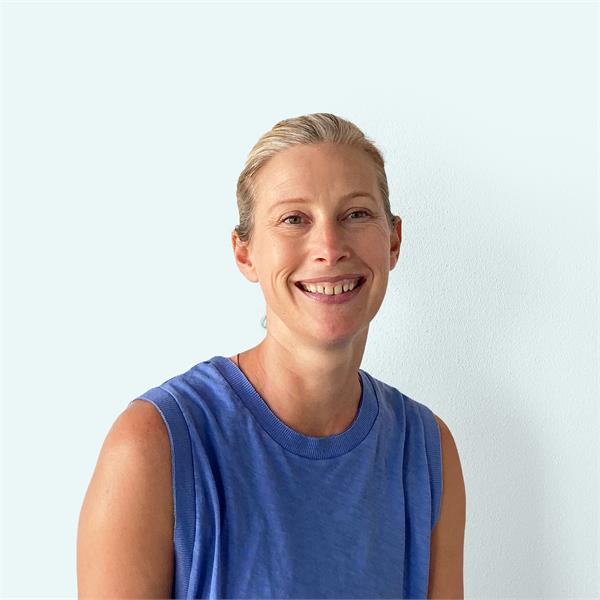 Dana M.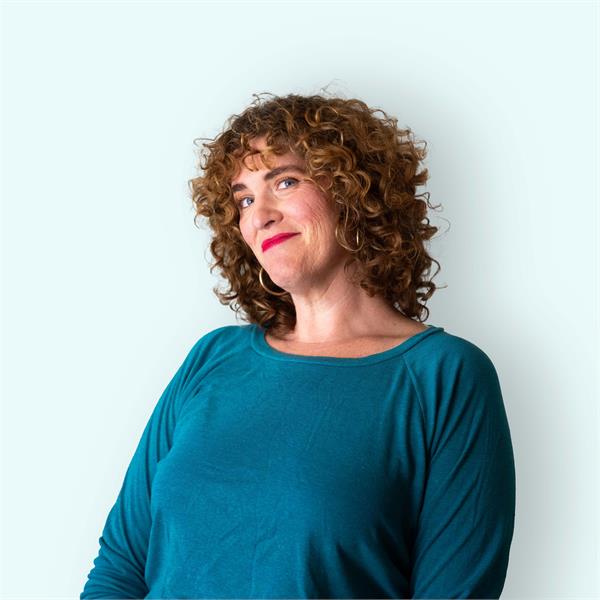 Cristina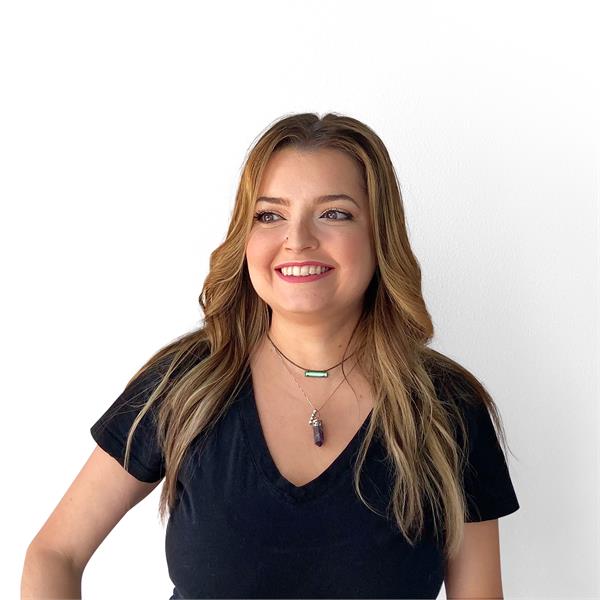 Cotton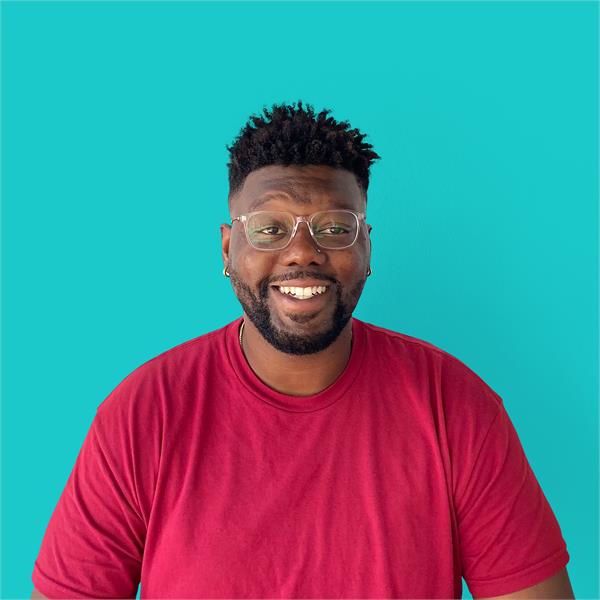 Colleen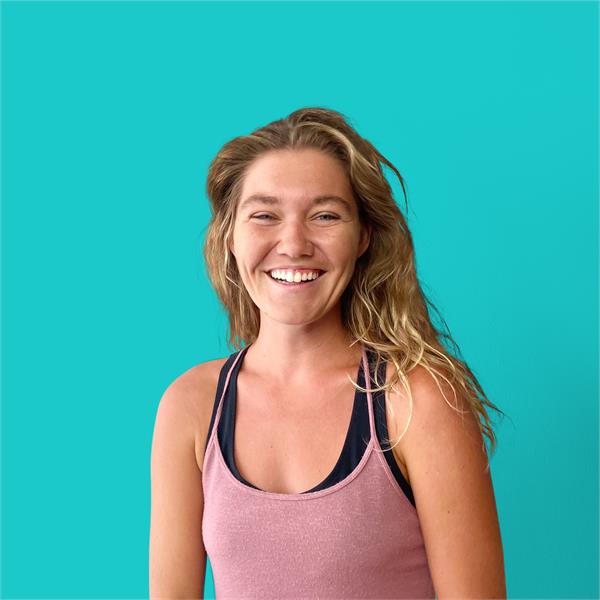 Carolina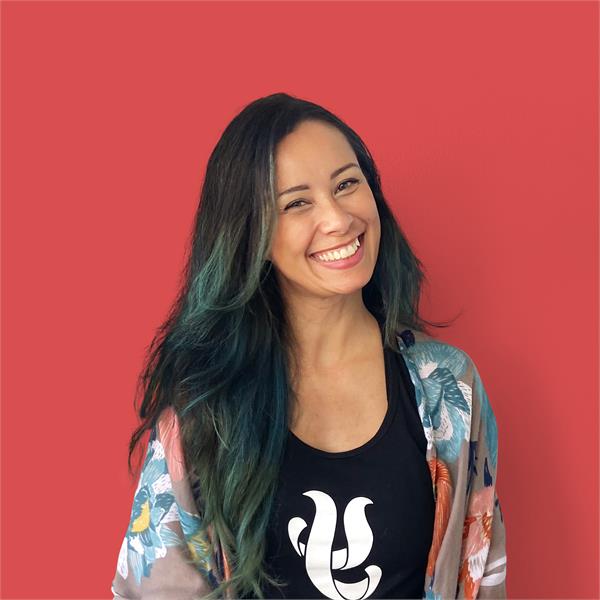 Camila Matos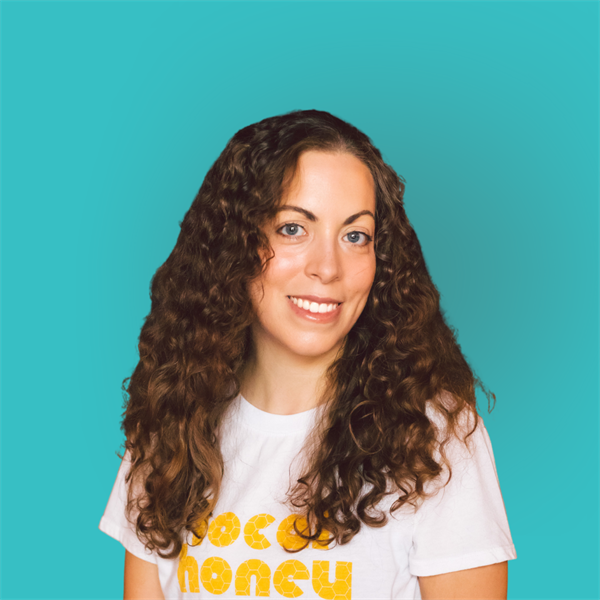 Ashley Amrita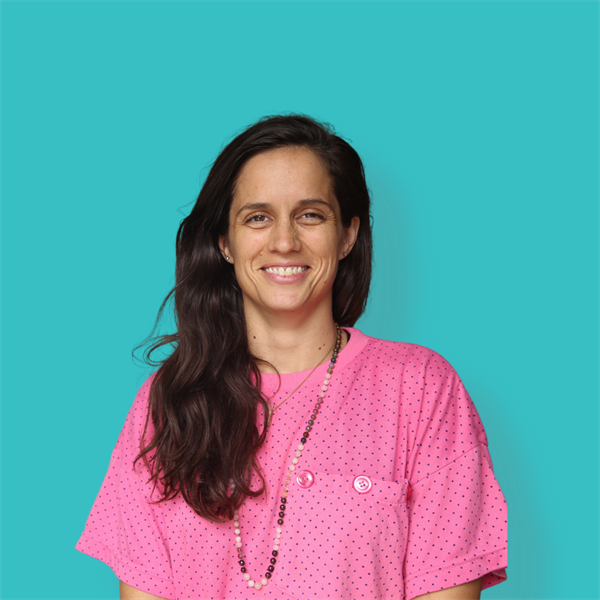 Ashley attended her first yoga class at the age of 16 in Austin and has been a student of yoga since. After over a decade of practicing yoga of all kinds she took her first teacher training to share yoga with children of all ages. She went on to complete trainings in kundalini, hatha, and various trainings in sound healing and other healing modalities. Ashley's classes are focused on embodiment through movement, breath, sound and deep relaxation. She works with students... read more
Angela
Amrit Dev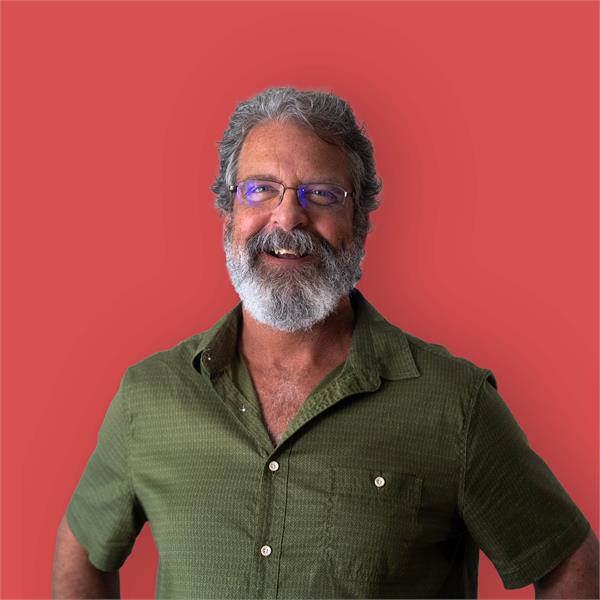 Amrit Dev has taught classes in San Marcos and Austin since 2011. His classes reflect his deep appreciation for the technology of sound, using mantra and the gong for transformation and healing. CERTIFICATIONS 500-Hour KRI Certified E-RYT 500 iRest Level 2 Teacher in Training TEACHING STYLES Kundalini Yoga iRest/Yoga Nidra Meditation WORKSHOP STYLES Kundalini Yoga ... read more
Adam